Agricultural Food Processing

as a Retirement Business in Nigeria
Post-harvest losses of crops constitute a major problem in Nigeria's agricultural sector. More needs to be done in the area of food processing to curb these losses and also ensure food security for Nigeria's teeming population.
Beyond meeting the demand of the local population, processed agro products deliver higher returns in the export market.
If you ever consider food processing in Nigeria, here are ten (10) processed foods that yield high returns on investment.
#1. Beans flour: This is dried beans ground to a very fine texture. This product is in high demand as it saves time and energy when making common local delicacies like moi moi and akara
#2. Poundo yam: Poundo yam is a local name for dried and well-grinded yam used for making the yam swallow that accompanies local soups like white soup, fisherman soup, oha soup etc.
#3. Gari: Made from the cassava plant, Gari is a granular flour which can be soaked in room temperature or cold water and sipped. Gari can also be stirred in hot water to make a swallow meal to accompany most Nigerian soups. Just about every home in Nigeria has Gari in its pantry. This makes it a very profitable processed food.
#4. Yam flour: This is commonly used for making amala, a local Nigerian swallow meal that usually accompanies ewedu soup. Yam flour eases the process for making this very common delicacy of one of Nigeria's major tribes, the Yorubas. Hence, the product is in high demand.
#5. Corn flour: With endless uses in the baking and pastries industries, a great baby food, a thickener for soups and stews, and the major ingredient in local Nigerian delicacies like agidi and starch swallow the demand for corn flour is high locally, and the export value of this processed food cannot be overlooked.
#6. Shea butter: Rich in antioxidants and high in Vitamin E content, shea butter is used in cosmetics as well as foods such as chocolate. Local and foreign demand for this product make it a favourite in the food processing business.
#7. Plantain & Potato chips: Plantain and potato chips are common snacks in Nigeria and hold an attraction for snack lovers as they offer a healthy alternative. Processing plantains and potatoes into chips is a multi-million naira business as these treats are sold everywhere from supermarket shelves to car traffic hotspots.
#8. Groundnut oil: This product is commonly used as table oil and also serves as raw material in different industries. Processing groundnut oil comes with huge export potential worth exploring by the savvy businessperson.
#9. Food spices: Almost the entire Nigerian population consumes food spices everyday. Produced mostly from vegetables and herbs, local spice production is struggling to meet the high demand thus offering a huge opportunity for filling the gap.
#10. Meat processing: Nigeria is blessed with an abundance of livestock which are mostly sold raw and freshly killed in open markets. With many shoppers preferring to shop in supermarkets or even online, there is an increased demand for processed and packaged meat. This presents an opportunity for a viable business venture.
Article by Bibi Bunmi Apampa, Africa's No1 Retirement Coach and Wealth strategist. A high-performance business coach she can be reached at http://www.RetirementQueenNigeria.com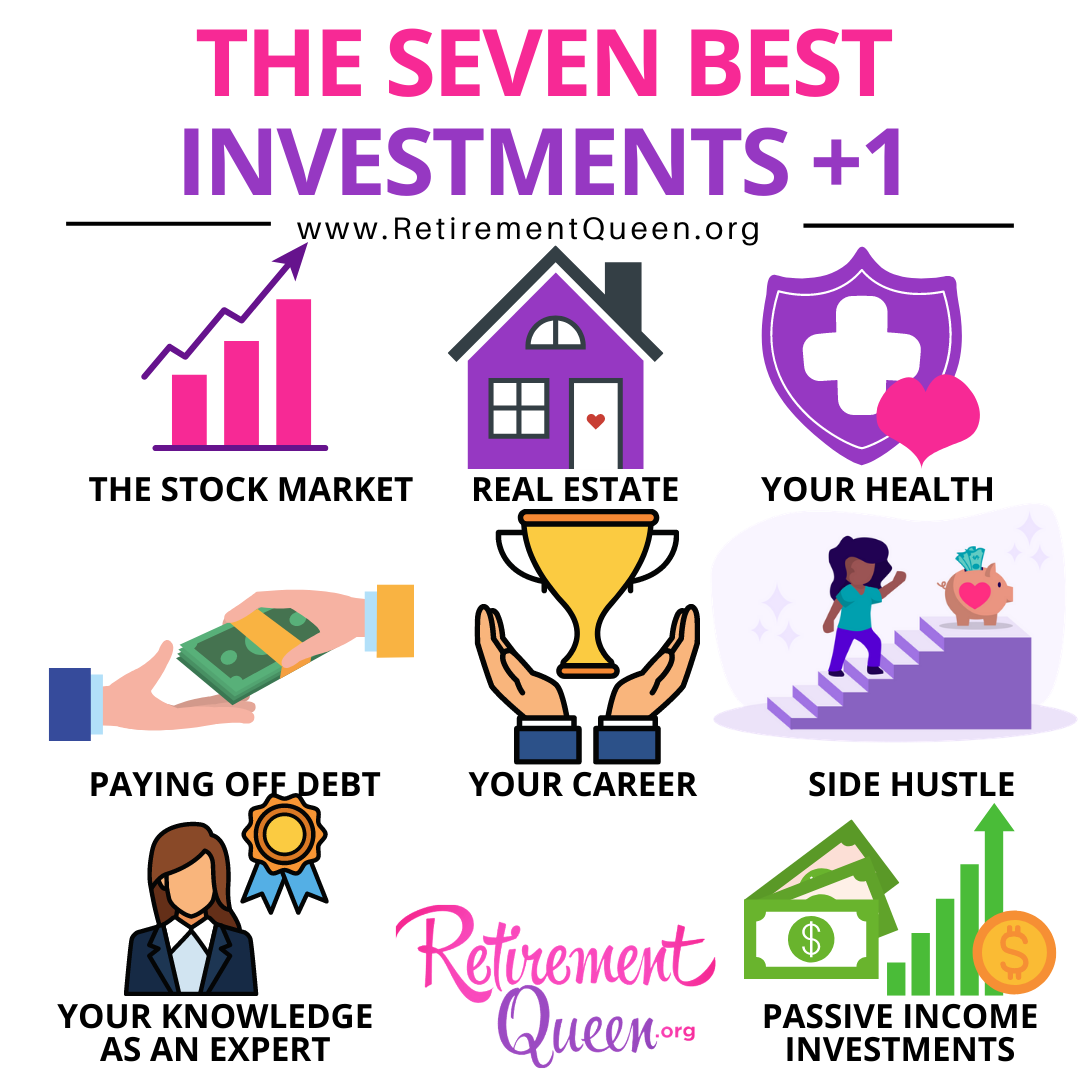 Retirement Consultant Nigeria - Retirement Coach Nigeria
Earnings and Income Disclaimer
Any earnings or income statements, or earnings or income examples, are only estimates of what we think you could earn. There is no assurance you'll do as well. If you rely upon our figures, you must accept the risk of not doing as well. Where specific income figures are used, and attributed to an individual or business, those persons or businesses have earned that amount. There is no assurance you'll do as well. If you rely upon our figures; you must accept the risk of not doing as well.

Any and all claims or representations, as to income earnings on this web site, are not to be considered as average earnings. There can be no assurance that any prior successes, or past results, as to income earnings, can be used as an indication of your future success or results.

Monetary and income results are based on many factors. We have no way of knowing how well you will do, as we do not know you, your background, your work ethic, or your business skills or practices. Therefore we do not guarantee or imply that you will win any incentives or prizes that may be offered, get rich, that you will do as well, or make any money at all. There is no assurance you'll do as well. If you rely upon our figures; you must accept the risk of not doing as well.

Internet businesses and earnings derived there from, have unknown risks involved, and are not suitable for everyone. Making decisions based on any information presented in our products, services, or web site, should be done only with the knowledge that you could experience significant losses, or make no money at all.

All products and services by our company are for educational and informational purposes only. Use caution and seek the advice of qualified professionals. Check with your accountant, lawyer or professional advisor, before acting on this or any information.

Users of our products, services and web site are advised to do their own due diligence when it comes to making business decisions and all information, products, and services that have been provided should be independently verified by your own qualified professionals. Our information, products, and services on this web site should be carefully considered and evaluated, before reaching a business decision, on whether to rely on them. All disclosures and disclaimers made herein or on our site, apply equally to any offers, prizes, or incentives, that may be made by our company.

You agree that our company is not responsible for the success or failure of your business decisions relating to any information presented by our company, or our company products or services.