Why Work With Bibi Apampa
Bibi Apampa - Multiple Award winning Best Selling Author, Top Inspirational Speaker, Thought Leader, High Performance Wealth and Business Coach. An Internationally recognized consultant and adviser on Retirement Planning as well as a regular trainer on Transformational Leadership
Why Work With Bibi Apampa (The Retirement Queen)
I am an expert at helping people build wealth towards an Affluent Retirement so they dont fall into the trap of 95% of the population who at age 65 have to continue working, depend on family or charity to survive
If you are serious about retirement planning, working with Retire Rich Coaching Team makes your task much simpler. Bibi Apampa the leader of the Retirement Wealth and Business Coaching team is a business coach and wealth strategist with over 15 years of rich experience helping people plan for affluent retirement. She has worked in four countries with people of various nationalities. Bibi has also worked with a host of professional organisations that offer retirement plans and saving schemes for a peaceful life during old age.
Help and guidance by a professional is always an advantage when you need to make crucial decisions that impact your life. Retirement is the time when you give up your profession or work and want to concentrate more on personal aspects. If you have adequate finances to provide for all needs and luxuries, retirement will be a happy one.
Bibi Apampa is a leading expert on wealth building and creation of multiple streams of income. She has consistently helped her clients invest in the best wealth options including saving schemes, real estate, small business ventures, network marketing, equity and stock market. Bibi also helps her clients to carefully diversify their investments and ensure that they enjoy a steady income without slogging during their more mature years.
Bibi launched Retirement Wealth and Business Mentoring program to provide a platform for individuals planning to retire rich, healthy and happy. Through this platform, you will get assistance with setting up businesses for a Wealthy Stress-Free Retirement while having direct access to Bibi as your business coach, for answers to your individual queries and concerns.
The information through Retirement Business Mentoring program builds confidence, competence and effectiveness. You will never feel alone while planning for these crucial years. Bibi Apampa makes it easier for you to enjoy your retirement in peace with financial independence.
Retirement Planning involves strategies for saving and investing, paying off all debts and also planning to minimize the burden of taxes. You obviously do not want to pay huge amounts to creditors and the government when you are not involved in an active work life and look forward to carefree days, spending lots of time with loved ones.
Bibi Apampa's professional background includes expertise and experience in the domains of Finance, Investment and Taxation. She is a recognized Consultant and Adviser on Retirement Planning as well as a regular trainer on Transformational Leadership, Wealth Creation and Financial Empowerment. As a Fellow of the Institute of Chartered Accountants, Institute of Taxation and a Successful Investor and Entrepreneur. She can guide you and help you choose the most appropriate ways to a healthy, rich and wise retirement.
When you work with Bibi and her team, planning for retirement becomes simpler and easier. There are options that you may not be aware of for a rich and happy retirement but the Retirement Business Mentoring program brings them closer to you. When it comes to financial security during Retirement years, we promise to get you results – our clients will vouch for that.
Start your Retirement Business today at
with the help of a Retirement Wealth & Business Mentor
§ Experience. In 20 years, Bibi has worked in four countries with people of different nationalities in many organisations.

§ Bibi Apampa is a leading authority on wealth building and multiple streams of Income and consistently exceeds client expectations.

§ Our programs build confidence, competence and effectiveness. Guaranteed. The results are often transformational.

§ Bibi Apampa's background includes Finance, Investment and Taxation being a Fellow of the Instistute of Chartered Accountants, Institute of Taxation and a Successful Investor and Entrepreneur

§ She is fresh, focused and current by investing money and over 20 days a year in her own personal and professional development.

§ Credibility. All who work with Retirement Wealth & Business Coaches have impressive track records with multiple streams of income created

§ Bibi Guarantees her Work.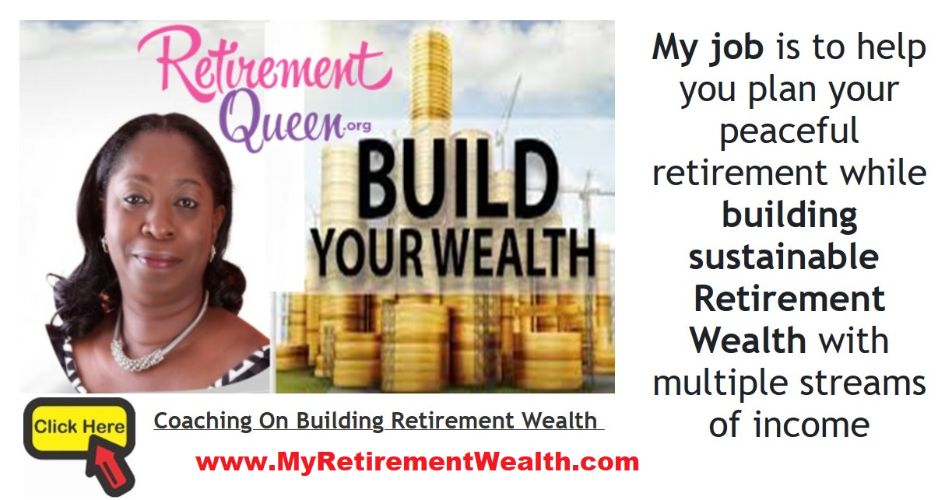 Download the FREE book on Peaceful Retirement Planning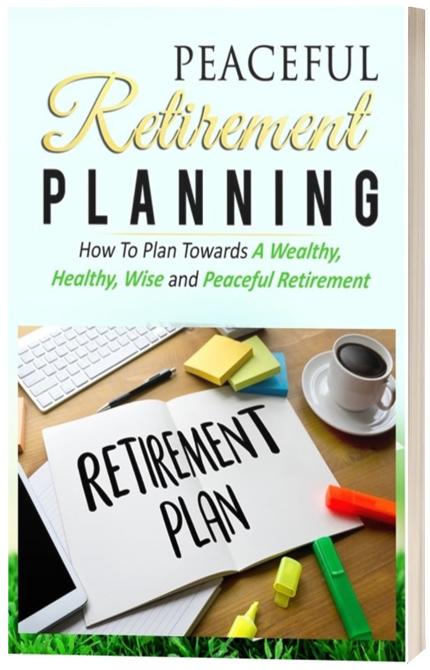 Learn everything you need to know for a healthy, prosperous retirement with a FREE booklet Fill in your details

Earnings and Income Disclaimer
Any earnings or income statements, or earnings or income examples, are only estimates of what we think you could earn. There is no assurance you'll do as well. If you rely upon our figures, you must accept the risk of not doing as well. Where specific income figures are used, and attributed to an individual or business, those persons or businesses have earned that amount. There is no assurance you'll do as well. If you rely upon our figures; you must accept the risk of not doing as well.

Any and all claims or representations, as to income earnings on this web site, are not to be considered as average earnings. There can be no assurance that any prior successes, or past results, as to income earnings, can be used as an indication of your future success or results.

Monetary and income results are based on many factors. We have no way of knowing how well you will do, as we do not know you, your background, your work ethic, or your business skills or practices. Therefore we do not guarantee or imply that you will win any incentives or prizes that may be offered, get rich, that you will do as well, or make any money at all. There is no assurance you'll do as well. If you rely upon our figures; you must accept the risk of not doing as well.

Internet businesses and earnings derived there from, have unknown risks involved, and are not suitable for everyone. Making decisions based on any information presented in our products, services, or web site, should be done only with the knowledge that you could experience significant losses, or make no money at all.

All products and services by our company are for educational and informational purposes only. Use caution and seek the advice of qualified professionals. Check with your accountant, lawyer or professional advisor, before acting on this or any information.

Users of our products, services and web site are advised to do their own due diligence when it comes to making business decisions and all information, products, and services that have been provided should be independently verified by your own qualified professionals. Our information, products, and services on this web site should be carefully considered and evaluated, before reaching a business decision, on whether to rely on them. All disclosures and disclaimers made herein or on our site, apply equally to any offers, prizes, or incentives, that may be made by our company.

You agree that our company is not responsible for the success or failure of your business decisions relating to any information presented by our company, or our company products or services.