Tips and Strategies for Smart Retirement Planning
Building Retirement Wealth
Retirement - a word that evokes mixed emotions in the hearts of many. For some, it is a welcome respite from the daily grind, while for others, it is a daunting prospect, riddled with uncertainty and fear. But one thing is certain - we all want to retire comfortably, with enough savings to see us through our golden years.

Introducing the Building Retirement Wealth workshop in Nigeria, brought to you by the Retirement Queen at MyRetirementWealth.com. This workshop is designed to help you take control of your financial future and create a retirement plan that will see you through your golden years.
Picture yourself in your golden years, surrounded by loved ones, enjoying the fruits of your labor. This is the retirement you deserve, and the
Retirement Queen is here to help you achieve it. Gone are the days of
uncertainty and fear about retirement. The Building Retirement Wealth workshop
will equip you with the knowledge and tools you need to build a secure
financial future. From budgeting to investing, the Retirement Queen will guide
you every step of the way, ensuring that you have the confidence and expertise
to make informed decisions about your retirement.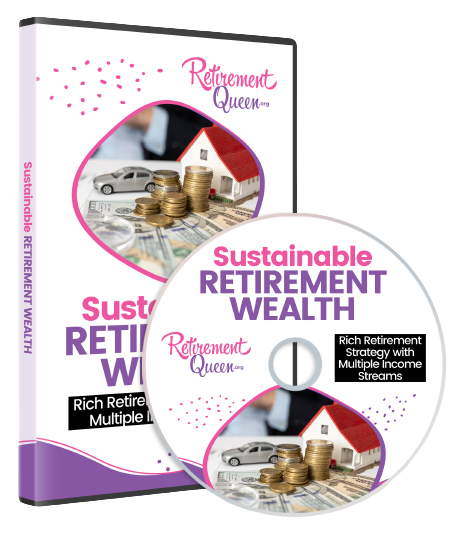 At the workshop, you will learn about
Rich and Peaceful Retirement Planning
the power of financial planning for Retirement
how to build multiple streams of income for retirement
how to create a retirement plan that is tailored to your unique needs and goals.
different retirement businesses you can start online or onsite
You will gain valuable insights into investment strategies
how to build wealth over the long term, ensuring that you can enjoy your retirement with confidence and peace of mind.

The Building Retirement Wealth workshop is more than just a practical guide to retirement planning. It is a celebration of life, A tribute to the hard work and dedicationthat has brought you to this point in your life. It is a chance to connect with others who share your passion for life to the fullest and creating a legacy that will live on long after you are gone.
Attending the Retirement wealth workshop, will help you can take control of your retirement and ensure that you have the financial security and peace of mind to enjoy your golden years to the fullest. Take the first step today and start building the retirement of your dreams
why wait? Join us at the Building Retirement Wealth workshop in Nigeria and let the Retirement Queen be your guide on this exciting journey
Remember, Retirement is not an end - It is a new beginning. Let the
Retirement Queen show you how to make the most of it.