Your Dream Does Not Exist You Have To Create It
The International Coordinator of The Wealth Academy
will coach, empower and mentor you to Acquire Leadership and Entrepreneurial Skills,
Create Wealth, Become Healthy & Wise with multiple streams of Income
COACHING EXPERIENCE WITH BIBI - the Retirement Queen
Bibi will Develop A Personalized High Performance Coaching Strategy Specifically Tailored for Your Individual need, environment and situation
Highlights of Our Bespoke Programs
Other Coaching Programs

Remember Your Dream Does Not Exist You Have To Create It
Contact Us To Join the Coaching / Mentoring Circle Today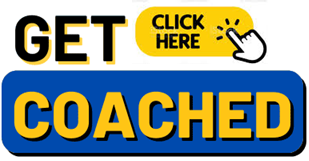 Let me ask you a few questions. Do you:
Ø wish to develop your imagination and mindfulness;
Ø wish to be more influential and charismatic;
Ø wish to enliven and enrich your conversations;
Ø wish to be highly valued by your friends;
Ø wish to tap into minds of others at some deep level;
Ø need your offers and ideas accepted, impart unforgettable messages and speak with authority;
Ø wish to invoke and capture stories to make sense of and respond to situations;
Ø wish to succeed and get the perfect results when faced with some crucial conversations?
Many people know what they'd like to transform their lives, but don't have the resources or knowledge on how to do something about it.
What if you could easily flip a switch and experience:
Ø Greater Success
Ø Better Relationships
Ø Real Confidence
Ø More Happiness
Ø Multiple streams of sustainable income
It is possible to have it all. You are about to embark on an exciting journey with an amazing guide who understands you and wishes nothing more than to help you improve your life personally and financially You can ultimately break free from whatever it is that is holding you back!
I look forward to seeing you at the top

To your Success,

Peaceful Retirement Planning
How to Plan Towards A Wealthy, Healthy Wise and Peaceful Retirement
Retirement Is No Longer A Destination
It's a Journey, a Transition, an OPPORTUNITY
to Live Life YOUR WAY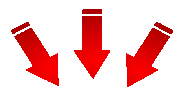 If you are PLANNING for your RETIREMENT
This could be the most important thing you ever read
You need the information in the book
"Peaceful Retirement Planning"
to help you flourish in Retirement
Earnings and Income Disclaimer
Any earnings or income statements, or earnings or income examples, are only estimates of what we think you could earn. There is no assurance you'll do as well. If you rely upon our figures, you must accept the risk of not doing as well. Where specific income figures are used, and attributed to an individual or business, those persons or businesses have earned that amount. There is no assurance you'll do as well. If you rely upon our figures; you must accept the risk of not doing as well.

Any and all claims or representations, as to income earnings on this web site, are not to be considered as average earnings. There can be no assurance that any prior successes, or past results, as to income earnings, can be used as an indication of your future success or results.

Monetary and income results are based on many factors. We have no way of knowing how well you will do, as we do not know you, your background, your work ethic, or your business skills or practices. Therefore we do not guarantee or imply that you will win any incentives or prizes that may be offered, get rich, that you will do as well, or make any money at all. There is no assurance you'll do as well. If you rely upon our figures; you must accept the risk of not doing as well.

Internet businesses and earnings derived there from, have unknown risks involved, and are not suitable for everyone. Making decisions based on any information presented in our products, services, or web site, should be done only with the knowledge that you could experience significant losses, or make no money at all.

All products and services by our company are for educational and informational purposes only. Use caution and seek the advice of qualified professionals. Check with your accountant, lawyer or professional advisor, before acting on this or any information.

Users of our products, services and web site are advised to do their own due diligence when it comes to making business decisions and all information, products, and services that have been provided should be independently verified by your own qualified professionals. Our information, products, and services on this web site should be carefully considered and evaluated, before reaching a business decision, on whether to rely on them. All disclosures and disclaimers made herein or on our site, apply equally to any offers, prizes, or incentives, that may be made by our company.

You agree that our company is not responsible for the success or failure of your business decisions relating to any information presented by our company, or our company products or services.