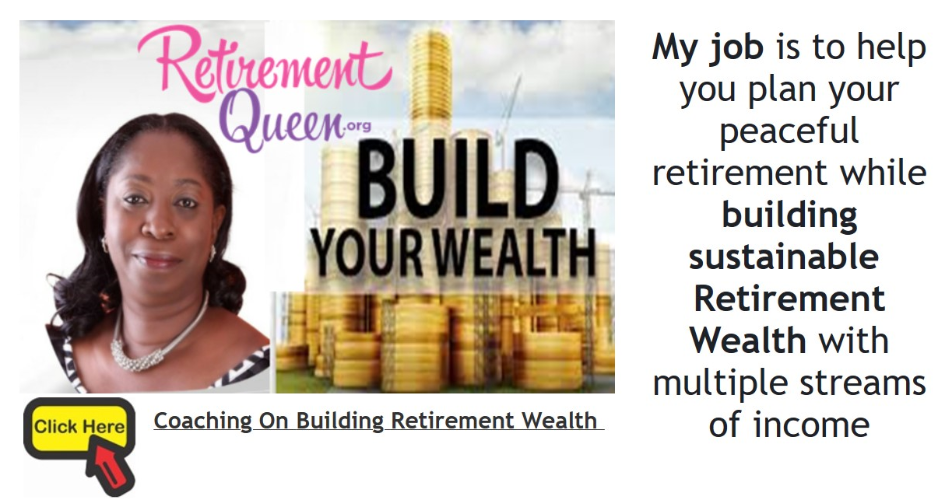 LEARN HOW TO BUILD RRETIREMENT WEALTH IN NIGERIA
Are You Approaching Retirement Age But Unsure Of How To Plan For Your Future?
Discover the GOLDEN secrets to Pre-retirement planning to ensure you have the financial stability and security you need to enjoy your golden years go to
Building Retirement Wealth is a fast track course to help you Build wealth for retirement
The Retirement Wealth Academy program has SEVEN MODULES which covers a wide range of topics that are essential for achieving financial security in retirement
Introduction to Building Retirement Wealth
15 types of Wealth
Building multiple income streams
Passive Income strategies
Retirement Business
Financial Planning &Investments Options - rule of 25 & 4% rule
Estate Planning
Bonus 1 Workable and tested strategy to generate five to six figures extra income monthly: We will teach you how to create additional income streams that can provide you with sustainable cashflows every month.
Bonus 2 5-year financial freedom plan: We will work with you to create a personalized plan that will help you achieve financial freedom in five years.
Bonus 3 Become a published author on Amazon: We will provide you with the resources and support you need to write, publish, and market your own book on Amazon.
Bonus 4 Build and grow your personal brand: We will help you develop your personal brand and show you how to leverage it to create additional income streams.