WOMEN AS FINANCIAL PILLARS
Understanding what pillars are or what they represent will give you an idea of how to position yourself as one.
1. Pillar is tall
2. Pillar is strong and firm
3. Pillar is supportive and reliable
4. Pillar is ornamental
5. Pillar is monumental
6. Pillar is durable
7. Pillar stands out
A woman who will be a financial pillar will need to be strong, firm, reliable, supportive, graceful, build durable financial monuments and investments, be generational minded in outlook and should stand out wherever she finds herself.
What are the steps a woman needs to take to become a financial pillar and build sustainable wealth
1. She needs to turn her Earned Income into Capital by saving and investing
2. Turn Capital to Enterprise by starting a business to escape from a fixed pay scale
3. Turn profit from Enterprise into Financial Freedom by Investing in Real estate and investment portfolios
4. Leverage so you can build multiple streams of income generating assets
5. Let Assets buy Luxuries

The key points in building sustainable wealth as a woman desiring to become a financial pillar from the steps above can be found in the four Money mountains of:
1. Real estate (land, your home, rental, commercial property etc)
2. Portfolio investments (stock, equity, mutual funds, pension, insurance and debt securities, such as banknotes, bonds, debentures, cash and cash equivalents)
3. Business Enterprise (online or physical business venture)
4. Expert (trainer, speaker, coach, consultant, author)
Remember that most millionaires keep their money in real estate as real estate has proven to always appreciate overtime
Looking at the four money mountains we can see that starting a business is the accelerated route to becoming a financial pillar as a woman. The business can be a physical business enterprise or an online business
In considering which business idea to pursue it is a good idea to look at future "Cash Cows" these are business niches that are profitable, trending and high in demand. It includes
Future Cash cows
1. Health Care and Wellness
2. Coaching and Mentoring
3. Expertise / Specialisation
4. Finishing School / Training Camps
5. Transformation Agents
6. Arts & Influencer marketing
7. Communication channels
8. eLearning platforms
9. Niche information products
10. Lifestyle business – trends, fashion & passion
11. Self-Publishing, Self-Promotion, Self-Launching, Digital Coach over virtual media
12. Virtual office, Independent freelance work from any location in the world
Steps to starting a business with the goal of becoming a financial pillar
1. Starting a physical business enterprise 2. Starting an Internet business
Business Enterprise
1. Get a good business idea 2. Research
3. Name your business
4. Decide on legal structure
5. Write business plan
6. Get license & permits for business & location
7. Put together your professional team -lawyer, accountant,
8. Source for finance
9. Get professional stationery
10. Open for Business
Internet Business
1. Find your interest
2. Identify a niche market
3. Find the problem in our niche market
4. Find or develop a solution that your niche market will pay for
5. Figure out how you will sell and deliver the solution
6. Set up your website or marketing channels
7. Create online and offline marketing materials
Modelling successful businesses as a financial pillar by incorporating the 9 Things All Successful Businesses Have
1. A Written Vision
2. A Clear Set of Values
3. A deep understanding of your Ideal Customer,
4. Written Agreements
5. A Revenue Plan
6. A Marketing Plan
7. A Repeat Sales Plan / Sales process

Streams of Income we can start creating as a financial pillar
Business Venture
– Save and Invest – miracle of compound interest
– Stock market investment
– Pension Fund & Life Insurance
– Network Marketing
– incorporate as a company to Start Home Business
– Real Estate-But to Let
Online Business
– Affiliate Marketing
– Information Products
– Blogging
– Google & Amazon Adverts on Content sites
– Coaching Programs
– Membership sites
– Social media consultancy

– eLearning platforms

– eCommerce
I look forward to hearing about your journey as a financial pillar
Article by Bibi Bunmi Apampa, retirement wealth strategist and high-performance business coach she can be reached at https://retirementqueen.net/
Learn everything you need to know for a healthy, prosperous retirement with this FREE book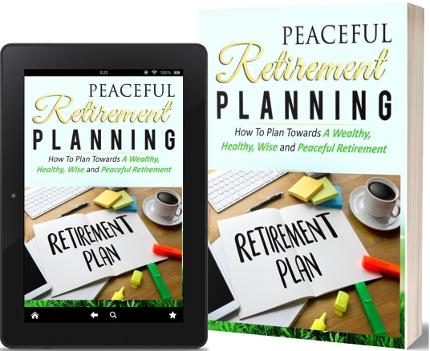 Fill in your details

Retirement Wealth Coach/Mentor